Boustead Shipping Agencies, a subsidiary of Boustead Holdings Berhad is the forerunner of Malaysia's transportation industry. Its shipping activities which begun more than 170 years ago continue to hold its traditional commitment to service, meeting customers' specific needs, backed by state-of-the-art technology and well experienced personnel.
Today, the company offers a fully integrated logistics services encompassing sea and air freight forwarding, custom clearance and warehousing services. It has offices in Port Klang and Kuala Lumpur International Airport (KLIA).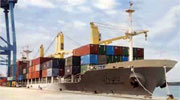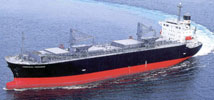 Quality Policy
Boustead Shipping Agencies is committed to provide reliable transportation of cargo to its customers through its various divisions, according to the requirements of customers and in compliance with statutory regulations and industry norms.
We will continue to uphold our commitment in ensuring that the customers receive services which meet, if not exceed their expectations and continuous improvement in compliance with statutory requirements and industry norms.